HOW TO TURN MANNEQUINS INTO MARKETING OPPORTUNITIES
An office picture paints a thousand words, but a virtual tour paints a story.
If the success of some of the most beloved companies in the world is built on the back of their story, how can you tell yours? And how can you tell personalised stories dependent on those that are reading them?
The 360 mannequin tour is an innovative way of showcasing your organisation, brand, company culture and staff – all at its best and in a really fun and engaging way. Telling the story you want to be told to those you want to listen.
Are you wanting to tell the story of your creativity to new clients? Take them on a journey through your creative team, each showing a glimpse of their individuality.
Are you wanting to tell the story of why a potential recruit should come and work with you? Take them on a journey of fulfilment, enjoyment, and personal development. Showcase your facilities, their potential new teammates, and how you want to get the best out of them.
Your 360 mannequin tour can be featured across your digital world. Used to transform your website, create inspiring job descriptions, engage on Google and across your social media platforms… working as both a key marketing and recruitment tool.
Start telling your story.
#360mannequintour
Improve Perceptions
A staggering 81% of prospective employee talent will decline a position due to how they perceive your workspace design.
Happy Employee Happy Company
Companies with engaged employees outperform by 202%. Plain and simple, the more inspiring your work atmosphere is the better results will be.
Deploy Employer Branding
A shocking 75% of candidates check out your company's employer brand before even hitting the "Apply" button.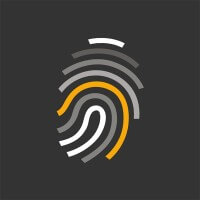 To demonstrate just what can be done with a 360 tour, management consulting firm, Elixirr, has taken advantage of The 360 View's technology to produce a standout interactive tour of its London offices. Their brand is all about personality and innovation, and they have used the tour to really showcase these two things. It resonates well with their clients and potential recruits because it makes a real statement about who they are as people, and as a business, reinforcing their position as a challenger brand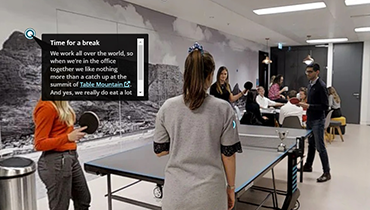 Attract New Clients
Credibility
Show your prospective clients that you have the skills, expertise and facilities to deliver your services to the highest level. Take them on a tour through your different departments and show them the process that is taken when they come onboard.
Showcase your professionalism.
Relationship
Businesses profess to be either B2B or B2c, we believe it's H2H… Human to Human. Profitable relationships are forged between your team and your clients. So, let them see the people behind the service by giving each the opportunity to express themselves.
Trust
When a prospect decides to become a client they are making the decision from a point of trust. They trust you to deliver what you say you will. By showing them you're credible, and forging relationships, you're developing the trust you need to convert.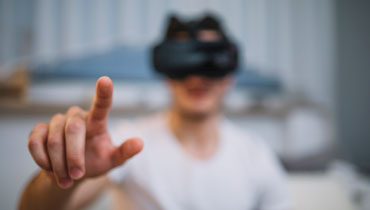 Recruit The Best
On Boarding
Allows new hires to get acquainted with the company before they're expected to do any work with the 360 Virtual Tour. 22% of companies have no formal onboarding program at all, while 49% only have a partially successful process.
The best companies start the onboarding process before day one.
Team Bonding Experience
You'll make your team feel superstars. If you empower them to help you portray your companies identity,  they'll be more willing to help you and will connect with your company on a deeper level.
Talent Acquisition
Companies across diverse industries are looking to recruit in the same small talent pools, which is why Employer Branding is critically important. Having a strong employer brand can cut through the noise in terms of connecting with the talent pools and positioning yourself as the go-to employer.
"You Don't Pick Talent, Talent Picks You"… From a report posted by Hipo.ro, the volume of recruitment will increase in the following years, seeing as 76% of companies have stated that their costs of hiring are increasing. This makes way for a market driven by candidates- and not the other way around. Understanding and assimilating this concept is paramount for any company looking to reduce costs and improve employee experience.
Tell Your
Story
Don't be a mannequin already, get in touch and we can share how a tour can benefit your business.
Starting Up The Conversation
Whether you see the recruiting power or the unique marketing potential, we'll share the real benefits to your business from filming your very own mannequin tour that you can impress your management team with.
How Much Will It Cost?
The price of your tour is dependent on what you need and generally how big your space is. When you get in touch we'll run through all the options so you can quantify what results you need to see for it to be profitable.
Straight Forward Buying Process
Your day is difficult enough. Get in touch and we'll run through all the points you need to consider before booking your shoot. It'll be good to see you and check out your space.
The Shooting Process
This is the fun part for everyone involved. Everyone in vision of the camera will be asked to pick and remain in a position for 30 seconds while the camera goes around them. We keep it very quick and very simple for you for as little disruption as possible.
What Get's Delivered?
Basically, lots! Things like; a hosted URL link, your website embed code, a virtual reality link, 360º social media images, an app download, and unlimited tagging possibilities.