WHO
WE ARE
Hi, my name is Ollie, and I run The 360 View.
At the beginning of 2016 my wife and I took a big step, and put our house on the market. To win our business, our estate agent introduced us to the camera.
A few months later, we ended up selling our home to a retired British couple from Singapore, and it was all thanks to the virtual tour we put together. Although they sent their brother to check it out in person, they only put in their offer because they were able to check out the house for themselves, online and in their own home.
When we finally met with the new owners, we discussed the tour. She loved how you could even see the detail of the wood on the bannisters.
For us, this was an eye-opener about how different the world of property could be, far away from just a few photos on a property listing site. This is where the idea for The 360 View originated.
Now, we help companies to stand out by conveying the quality of their people, facilities and properties. We've grown to include 360° virtual walkthroughs, CGI, drones, and any other new innovations we can get our hands on.
We believe modern marketing is about capturing attention and telling a story. With our tools and experience, we can help your business to cater to the needs of your customers by letting them view your spaces and services as if they were there themselves — but without needing to take a single step through the door.
We love what we do, and we're here to offer help and advice about ways we can improve your business's visibility.
Don't hesitate to get in touch, or feel free to check out the services we offer.
Professional Service
We pride ourselves in offering a courteous and professional service- from start to finish regardless of the project scope or size

Fast Turnaround
We work fast to get your project turned around within days, not weeks or months.

Quality Results
We deliver on quality for all of our clients
TOOLS
OF OUR TRADE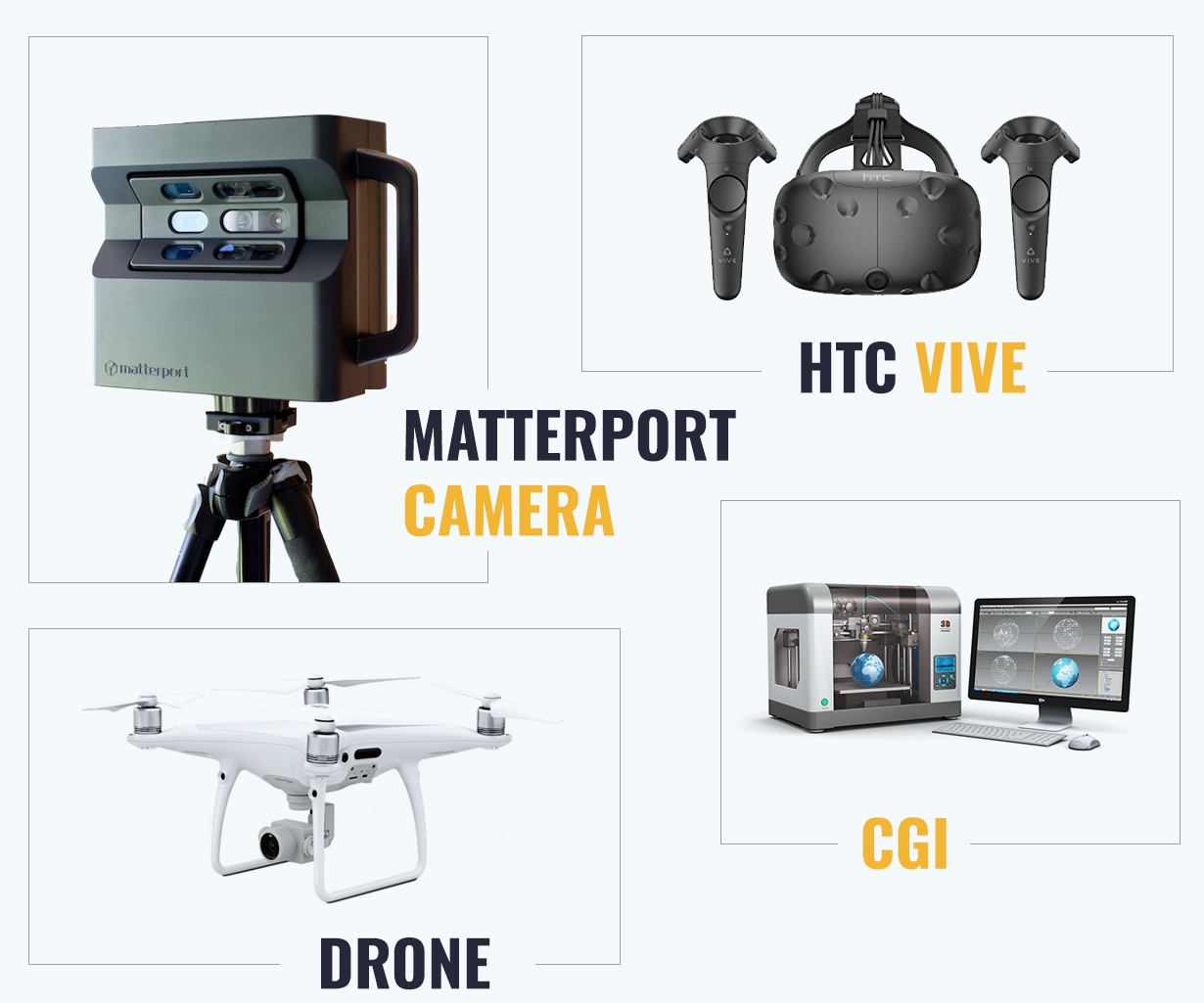 Latest
news
Alejandro Sanchez
Grabbing someone's attention these days is becoming a bigger challenge. There is no end to the distractions and with a million and one things fly across our sight lines every day, we barely have time [...]
Alejandro Sanchez
STANDING out while fitting in. If you're in the office, shopping or hotel fitting business, it can be as much about setting yourself apart from the rest as it is ensuring everything fits perfectly. Offering [...]
Alejandro Sanchez
CENTURIES ago, travelling was all about discovery. Big ships stumbled upon new worlds and cultures and, well, the rest is history. Nowadays, travelling doesn't always have to carry that element of surprise, especially when you [...]
[contact-form-7 id="65" title="Untitled"]